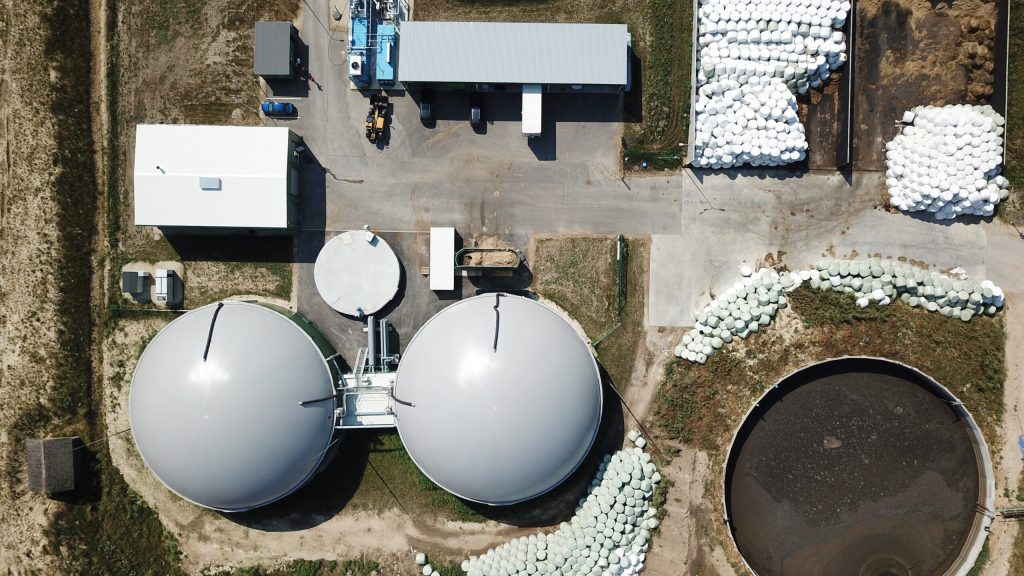 Convion will deliver a biogas fuel cell system to Biometaan OÜ in Estonia. Companies plan to cooperate in Baltic region, where Biometaan is a leading producer of agricultural biomethane and biofertilizers. The first C60 unit will be installed at Siimani farm, where it will generate renewable power and heat from locally produced biogas. A behind-the-meter installation will provide clean, renewable energy for the facility's own consumption and serve as a pilot installation. The system has nominal electrical output of 60 kilowatts, and over 20 kilowatts of heat. Preparations for the delivery are underway, and the system will be commissioned in operation in H2, 2022.
Biometaan OÜ is an Estonian pioneer in production of biomethane fuel for mobility from agricultural waste streams. In the process of producing biogas, bio-waste is hygienized and converted to biofertilizers, capturing all value of biodegradable feed-stocks, and leaving no waste. This circular economy approach has multiple positive impacts on environment, human wellbeing, and economy, enhancing also security and resilience in food and energy systems.
Biometaan and Convion plan to pursue for opportunities to expand the range of use-cases for biogas in the Baltic region by use of distributed fuel cell CHP.
Convion C60 product is based on solid oxide fuel cells (SOFC). High conversion efficiency of SOFC cells, together with Convion's non-compromising system technology, makes the C60 the most efficient CHP generator in its scale. Broad fuel flexibility of Convion C60 makes possible direct electrification of raw, diluted biogas without an intermediary step of gas upgrading. Direct use of biogas is a key for opening a range of new applications for small scale, local power generation.
"We are very happy about the opportunity to become the first client of C60 in Estonia and in the Baltic States. We believe our positive experience with C60 will be the game changer in the small-scale renewable energy field in our region. It will greatly enlarge the opportunities to use small scale biogas close to the production site for electricity and heat production with 60% [electrical] and 20% [thermal] efficiency respectively," comments Ahto Oja, CEO of Biometaan OÜ.

"This agreement is an exciting opportunity for our company and makes good use of Convion's unique fuel flexible technology. Demand for low carbon power generation is increasing globally, and distributed power generation by highly efficient fuel cells using biogas addresses the dual challenge of environmental sustainability and energy security", says Erkko Fontell, CEO, Convion Oy.
For more information, please contact:
Convion Oy
Tuomas Hakala, Co-founder
Phone: +358-400-359 776
E-mail: tuomas.hakala@convion.fi