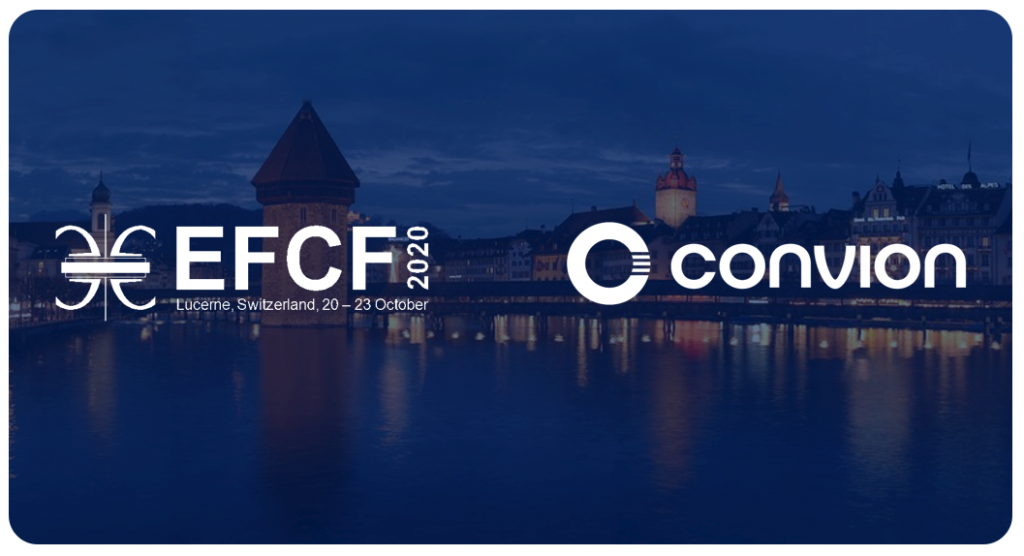 The 14th EUROPEAN SOFC & SOE FORUM 2020 and the 24th conference in series with Exhibition & Tutorials will take place in Lucerne, Switzerland on October 20 through October 23. The two-yearly forum is the largest dedicated SOC event in the world, building the bridge science and application.
The event provides a venue for leading experts in the field of solid oxide cell technology to present scientific and technical advancement. This year, it is also possible to participate remotely and to get together remotely to exchange views and information.
To learn more about Convion's progress fuel cell product commercialization as well as activities in joint European projects ComSos and Demosofc, please mark on your calendar the following presentations:
Wednesday, 21 October 2020, Afternoon session A06: Products and demonstrations, Luzerner Saal
16:45 Product development and experiences of a new Convion SOFC system; Kim Åström, CTO of Convion Oy


Thursday, 22 October 2020, Morning session A08: System design & performance, Luzerner Saal
09:30 Commercial-scale SOFC systems – ComSos; Dr. Jari Kiviaho, VTT


Friday, 23 October 2020, Afternoon session A16: System design & performance & BoP, Luzerner Saal
14:00 Results from the operation of the first industrial size biogas-fed SOFC plant in Europe; Professor Massimo Santarelli, POLITO

Please, note that all times are in Central European Time.
To learn more about the event and how to participate, please visit https://www.efcf.com/2020