Convion is happy to announce its participation to the 6th Smart City Event in the Amsterdam from the 7th until the 9th of June 2016. Convion will join a Finnish delegation led by Tekes, and together with a group of forward looking companies and organizations we will share an exhibition pavilion named "Smart Solutions from Finland". The delegation represents a variety of Finnish smart solutions to urban issues relating to energy, transport and buildings.
Majority of the world's population lives in cities and this proportion continues to grow rapidly. Urbanization and urban renewal of existing cities constitute a challenge and an opportunity to shape our communities livable, sustainable and prosperous. The interlinkage between the water, energy and food supply systems is a major consideration in countries' sustainable development strategies and cities and communities are in the key position to address the trade-offs and to implement solutions for achieving objectives of safety and economical and environmental sustainability. Convion provides a solution for dependable and always-on distributed power generation at superior efficiency and negligible local emissions. Load matched on-site power generation minimizes primary energy consumption and facilitates introduction of increasing amounts of intermittent renewables. An ability to use biogas at top efficiency in small unit sizes makes possible utilization of waste and side streams close to their source – opening up new applications for biogas based power generation and offsetting use of fossil fuels.
The Smart City Event will bring together the diversity of stakeholders from all over the world concerning the development of smarter cities. The event hosts various cities, system operators, energy companies, industrial organizations and technological parties. They come together to share knowledge on how to achieve a smart city.
We welcome you to come and meet us at our booth. If you wish to arrange a meeting with us in advance, please contact Mr. Tuomas Hakala, tuomas.hakala@convion.fi.
Learn more about the participants of our delegation from a leaflet prepared by Tekes.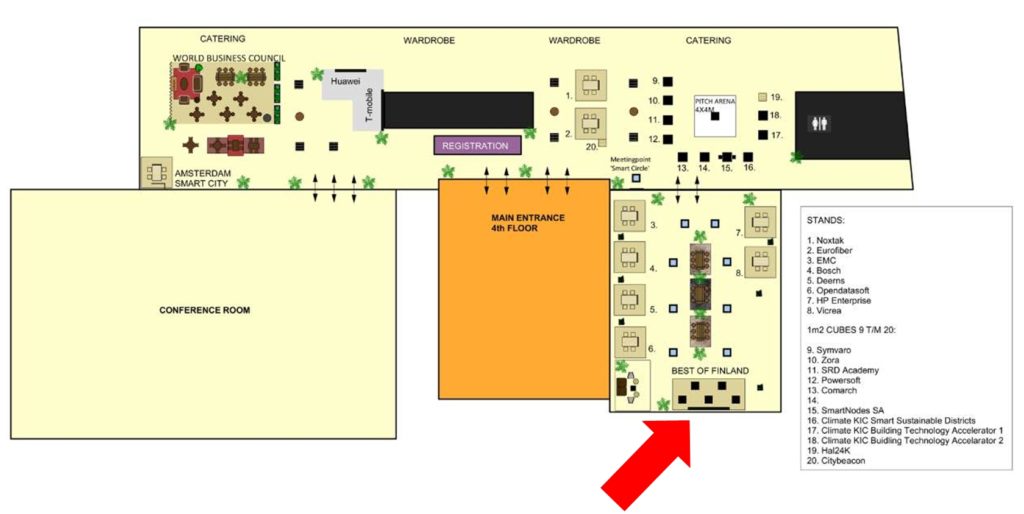 Tallenna
Tallenna